The entire town suffers from seasonal affective disorder because there is little sunlight and the towns physician prescribes painting of the buildings in bright colors and what happens next.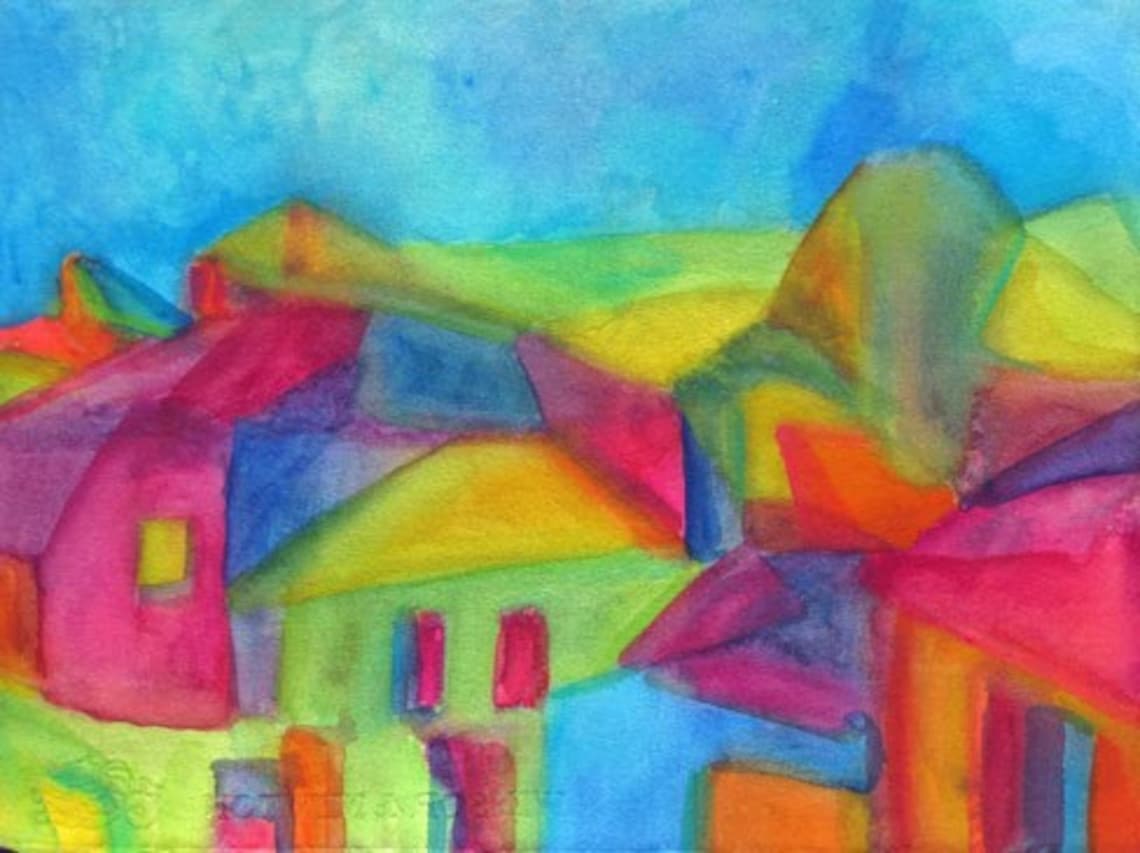 As expected the predictable happens in Painted Book, Pennsylvania. Painted Book is a sleepy, once flood ravished town, that sits on the banks of the Schuylkill river. The quirky, lovable doctor, who should have retired years ago, suggests to the town that is should paint the buildings vibrant shades of color staying away from the red, white and the source of the blues.
This plan is solid on paper and it should work to perfection. Unfortunately we live in a less than perfect world. It is right after year end and few have noticed the incremental lengthening of the day. The first Saturday in January the people took to the streets with paint brushes, rollers and various creative extensions. The wind howled in from the west with occasional snow flurries and squalls. Still they painted until their arms and shoulders ached. The pubs were open, selling cheap beers and the ladies club had hot delicious soup and perogies. Esposito's, the ye olde sandwich shop on Main donated platters of classic Pennsylvania fare.
People were in a great mood and spirits were high. The age old axiom – if you pay attention to people they will generally respond in a positive way, seemed to be in play here.

Still down at the other end of Main a small yet rigorous group of people gathered outside the VFW. They gathered around a roaring fire set off in the parking lot a few yards off Main. Some donned large flags and predictably a few brandished firearms. I am not sure of the laws in Painted Book and therein lies the problem.

With the huge display of firearms one party holds the power in more ways than anticipated.
They didn't like these snowflake ideas.
The bright colored buildings infringed on the right to be miserable.
They didn't like the people of Painted Book being so united.

Here I am being judgemental
A crescent moon rose briefly in the west and snowflakes fluttered languidly in the streetlights.

It was a perfect night.